Time to talk about Storage and Organization using baskets when selling your home! Too many times I walk through a home that is going to be FOR SALE and have to clear counters of personal items. My suggestion – Baskets! Baskets are cheap, lightweight and look great when displayed in a room.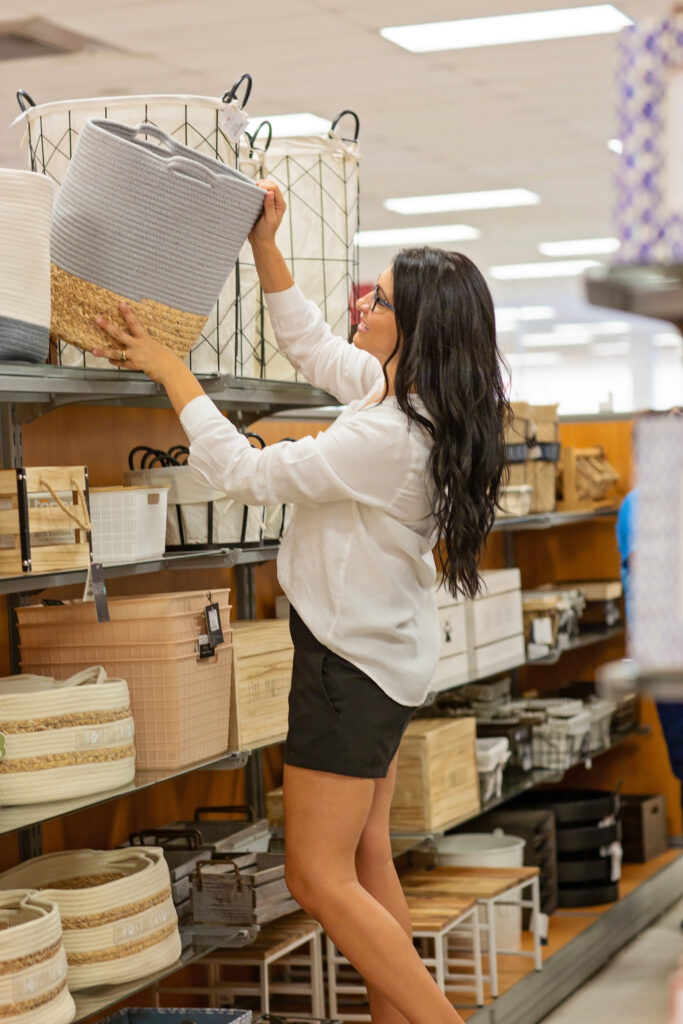 3 Major Rooms and How to Display Baskets
1- The Living Room
There is a basket for every home style so be sure to follow these tips when staging to sell your home:
Use shallow tabletop baskets to store items such as pens, remotes, and reading glasses.
Place magazines, books or photo albums in a basket near the sofa or chairs to easily access your reading material.
Woven storage baskets can hold toys, games, and movies.
A wicker or wire basket by the hearth is perfect for storing firewood.

 2- Kitchen
The kitchen is by far the most important room in the house for a buyer. When prepping your home for sale, make sure it is Simple and Clean.  Grouping items together allows for the look & feel of more counter space in any kitchen! Using a shallow basket will allow you to group items that are needed every day. Adding these items in a basket will allow you to put in your pantry if you know you have a scheduled showing!
You may want to use a bowl shaped basket for fruit or a shallow basket used as a catch all for small items that accumulate on your kitchen counters. Feeling creative? Use a basket as art by leaning the basket instead of placing it on the counter flat, then group it together with a  vase and one other item such as a candle.

3- Bathroom
If your bathroom lacks cabinet space use a basket for a casual storage solution when selling your home! All personal items should be removed form the counter when listing your home for sale! My recommendation is to place your personal items in a basket so that you can easily store them away after you leave for the day. This also goes for your shower and tub areas! By placing them in a plastic or wire basket you can simplify these areas.

Storage always ranks high on buyers' priority list. Although photographing a closet is not likely, you may want to show off yours by decluttering closets and cabinets. This may require more time and a glass of wine. On the flip side decluttering may be the winning factor when choosing between your potential buyers top 2 homes! Whether you are selling your home or just looking to redesign your space, you can't go wrong with a basket. You can find them for under $30 at your nearest HomeGoods, Target, and TJMAxx stores. I prefer to shop local than online so I can get a feel for the size. During my latest TJMaxx trip I was able to find matching baskets in all shapes and sizes! #WIN
More Details on Ways to Use Baskets
Sending Smiles,
Jennifer Beslin